why you need to write like a bad girl, part two: selfish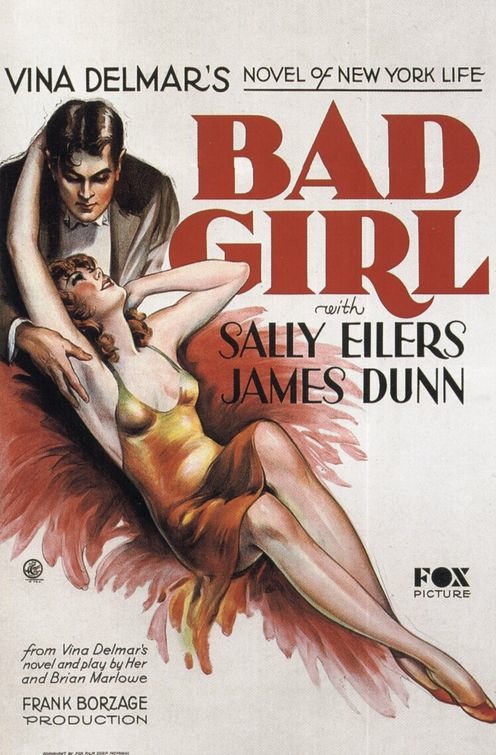 1
There's a scene in the movie Dangerous Beauty when the protagonist's mother, an ex-courtesan who wants to save her daughter from a lifetime of ignorance and drudgery, convinces the girl to follow in her perfumed wake and reinvent herself as an 'honest courtesan'.
How does she convince her? By throwing open the doors of a library — forbidden, like all public places, to women in 16th century Venice, which is where the movie takes place — and allowing her daughter to enter. The daughter is an avid reader and aspiring writer forced to hide these dimensions of herself if she is to remain within respectable society.
Become a courtesan, says the mother, and she'll hide no longer. She'll have access to literature, knowledge, intellectual stimulation, public life: all the places where good girls can't go.
Because bad girls get to go everywhere.
2
When I read Elaine Showalter's A JURY OF HER PEERS: AMERICAN WOMEN WRITERS FROM ANNE BRADSTREET TO ANNIE PROULX I was struck by all the stories — so frequent they became a kind of motif or refrain — of women writers who flourished intellectually as children (usually due to progressive fathers who believed in female education), nutured artistic ambitions as outsized as any male's, and achieved as adults the first golden apples of success — only to have those dreams choked off as soon as they inconvenienced their husbands and families, or endured the censure of society that labeled them crazy, unfeminine, selfish, destructive, dangerous.
If they survived those hurdles, they were defeated by the exhaustion of childrearing and housekeeping.
The great female writers who are studied in college classrooms today were spinsters (Jane Austen) or recluses (Emily Dickenson) or fallen women (Edith Wharton, who divorced her husband and wrote frankly about divorce in an age when 'divorce' was taboo, or George Eliot, who fell in love with a married man and shacked up with him to the horror and condemnation of her culture, or George Sand, who carried on affairs with men and women and disguised herself as a man in order to go to the places where women weren't allowed).
To develop their potential and realize their ambitions, they had to find some way to escape the constrictions of a society that refused to allow women the ability that every artist needs and most men take for granted: the ability to be selfish.
A woman who was selfish was a bad girl, forced to live out on the edges.
A woman who was selfish wasn't a real woman at all (once George Eliot achieved success and intellectual respect, she became known as an 'honorary man').
The double standard for selfishness still amazes me. The same culture that celebrates Ayn Rand's "virtues of selfishness" will turn around and call women selfish and not exactly mean it as a compliment. Call a man 'selfish' and he'll shrug his shoulders; call a woman 'selfish' and she'll feel so shamed and cut to the core she'll twist herself inside out to prove otherwise.
And to be a writer, or any artist, is to be inherently selfish. You must claim time for yourself, away from family and friends and jobs and so-called productive activity. You must claim that your art is important because it is important to you. You must make it a priority even though years will pass before you achieve anything that other people might recognize as 'success', assuming you achieve it at all.
You must allow yourself the dreamtime, the mental wandering, the internal stillness in which you can become acquainted with your inner voice and allow it to guide you. You must shut out the outside voices that tell you to zig when you know you must zag. You must figure out how to feel and think your way forward, into your work and into your life.
You must claim your right to knowledge, including self-knowledge, and experience, because what can any artist be without them?
What kind of novel could Eve have written before she had the good sense to bite into the apple and get out into the world?
As girls we are taught that we do not belong to ourselves: our time, our sexuality, our ambition, must be channeled into fulfilling the needs of others while our own needs are dismissed as unimportant, trivial, 'female'.
The need to write isn't about the desire to find meaning in the world, but to make meaning. If you have it, you know it; it's lived inside you from a young age and will never leave. It will continue to call and nag and eat away at your soul until you start to do something about it. To deny it, to allow others to deny it, is to kill off a part of your personhood.
3
People will say that the best thing an aspiring writer can have is a wealthy spouse. As someone who actually did find herself with one of those, I can say it's only partly true: what's important is that you have a spouse who genuinely supports you (and I don't mean financially), who doesn't argue that because the income you earn through your art will never contribute in any significant way toward the outrageous costs of your household, your time is thus better spent cleaning the house (or overseeing the cleaning of the house).
Otherwise you're just being selfish.
But to be selfish means to be concerned with one's own interests , at least when the word applies to men. When the word applies to women, it seems to be synonymous with narcissistic. And this, of course, is bullshit. You can be concerned with your own interests, including your deep-seated need to make meaning from the materials of yourself and your life, to take part in the artistic traditions and contribute to the culture (and maybe, just maybe, even change the culture, at least in some small way) and still love and be good to your partner, your children, your colleagues and friends.
The world won't end if you write instead of doing the dishes, and if your partner bitches about it, maybe you should get a new partner.
I did.
4
If Adam had plucked the apple, he would have been a hero.
Instead it fell to Eve, one of the original Bad Girls. Good for her. She had the artist's drive for exploration, knowledge and experience. I, for one, can relate.
Good girls stay in the garden.
Bad girls get the world.
Why You Need to Write like a Bad Girl, part one
Why You Need to Write like a Bad Girl, part three: truth
Creativity Coaching: Selfish Girl, Ugly Girl
The 12 Secrets of Highly Creative Women
Women's Roles in the Creative Economy