conflict, change, loglines and novel 'hooks': talking about the heart of your story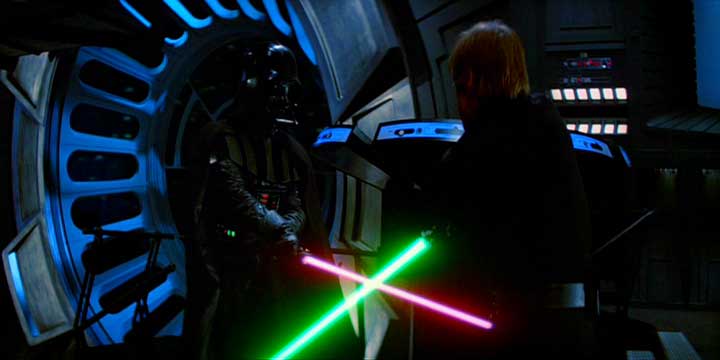 1
In articles and books on writing fiction, we have a tendency to isolate the elements from each other and talk about them as if they're independent entities: this is how you make a plot, this is how you build a character, this is what a theme is, these are the different kinds of conflicts, this is the difference between tension and dramatic suspense, and so on.
We also say things like, Conflict is the heart of storytelling, and Without conflict there is no story. But what does that mean, exactly?
Earlier in this blog I wrote about my attempts to find a 'logline' or 'elevator pitch' for the book that I'm currently working on. I saw the logline as a kind of sales tool, a way of describing what the book is about in terms that might intrigue. The difficulty of the exercise and the questions it forced me to ask about my still-developing novel made me realize that everything crystallizes and expresses itself through the story's central conflict.
In other words, a logline is not just a sales tool. Nor is it indicative of a simplistic or formulaic tale.
2
The elements of fiction are so interdependent that a good, strong logline suggests a novel so well-woven, with meaning and purpose, that you can glimpse the whole of the thing within a single sentence (or two).
The fact that a good logline means a novel can be more easily pitched and sold is, I think, a nice side benefit.
3
The logline embraces the story's central conflict, which expresses the values of the novel. How this conflict gets resolved reflects the author's philosophy or worldview.
(The logline I'm working with right now, for any of you who might be curious: A young dancer's involvement with two older men triggers memories of a past life in which one of them may have killed her.)
Conflict takes the theme of the story – which by its nature is something abstract, like the difference between love and obsession — and casts it in specific and dramatized forms of action. (In my case, a love triangle: a woman is caught between two men, one of whom loves her, and one of whom is obsessed with her.)
The story's central conflict defines the parameters of plot, indicates what needs to be set up in the beginning and resolved at the end. The conflict establishes a struggle, a goal, and the obstacles that must be overcome to attain that goal.
4
Plot is the purposeful progression of events that organizes itself around the central conflict. As Ayn Rand points out in her book THE ART OF FICTION: Plot is a concrete manifestation of theme. It is a way to isolate the particular meaning you want the events to illustrate by presenting that meaning in stressed action form.
Conflict not only reveals theme, it reveals and expresses character. In a lot of ways, conflict is character. This is where I think we do ourselves a disservice by thinking in terms of plot OR character, or plot VS character, or asking whether a story is plot-driven or character-driven.
Storytelling, at heart, tends to be about transformation. Stories are symbolic of life: we grow and evolve in direct relationship to the conflicts and obstacles we face (or run away from) and overcome (or don't) in the real world.
In other words, character depends upon conflict in order to keep creating itself. Rather than saying conflict drives character or character drives conflict, I like to think of them as a symbiotic relationship. Remove one, and the other dies.
5
Conflict forces characters to make choices and take action, which in turn shapes the nature of the conflict. Their choices and actions are shaped by their values and beliefs, and set in opposition to the values and beliefs of one or more other characters.
When the conflict is clear and strong – as in all the great stories – the characters are locked in what Dara Marks in her book INSIDE STORY: THE POWER OF TRANSFORMATIONAL ARC calls "a unity of opposites". This is the unbreakable bond between protagonist and antagonist, who each represent the opposite values of the other. The 'unity of opposites' is whatever binds them together and compels them to interact, to clash. There can be no compromise. Resolution comes only when there is a change in the dramatic situation — or in one of the characters.
(Keep in mind that 'antagonist' doesn't necessarily have to mean one individual. 'Antagonist' can mean all the forces that prevent the protagonist from achieving his or her goal.)
Often this conflict can only end in the 'death' of one of the characters, which doesn't have to be literal. In storytelling, a character's 'death' is often symbolic, a destruction of a dominant trait or quality or belief system that has thrown them, and even the world around them, out of balance.
In life, we develop defense mechanisms and survival mechanisms as children that allow us to navigate through life – until they don't. What helped us cope as children often damages us as adults, keeping us in static holding patterns that interfere with our ability to connect with others and grow toward wholeness. Life is a continuing cycle of psychological deaths and rebirths – a.k.a. 'coming of age' or 'identity crises' – and one of the purposes of storytelling, one of the reasons humans have such an innate driving desire for stories, is to show us how to grow and change through our involvement with the characters.
6
We live in a world of action and events, but just as importantly we have an internal reality where we process those events and give value to them. How we inscribe these acts with meaning, how we react to them and process them into our sense of ourselves, defines who we are as individuals.
So it is with our characters.
For a story to be truly effective, there must be a strong connection between the external conflict and the internal reality of the characters. The conflict must have true impact on the character's inner life and force him or her to grow and evolve (unless it's a tragic, cautionary tale in which the character's failure to change is more or less the point of the story). Otherwise a bunch of stuff happens that, in the end, doesn't really mean anything. These are the stories that just evaporate from your head as soon as you turn the final page. Even if the reader enjoys them, he or she is often left wondering what the point was.
If there's too much internal life and not enough external action, the story is stagnant and boring (and often what we accuse of being "literary").
If there's too much external action and no corresponding internal action, the story is superficial (and often what we accuse of being "plot-driven" or "genre" or "commercial").
It is the character's growth and change throughout the story, induced by the central conflict, that gives the character the ability to resolve this same conflict. In the beginning of the story, he or she is not capable of finding resolution. He or she must grow toward that ability.
Without conflict, there is no growth.
Without growth, there is (often) no story.