how to get ahead as a writer: putting the deliberate into deliberate practice, part two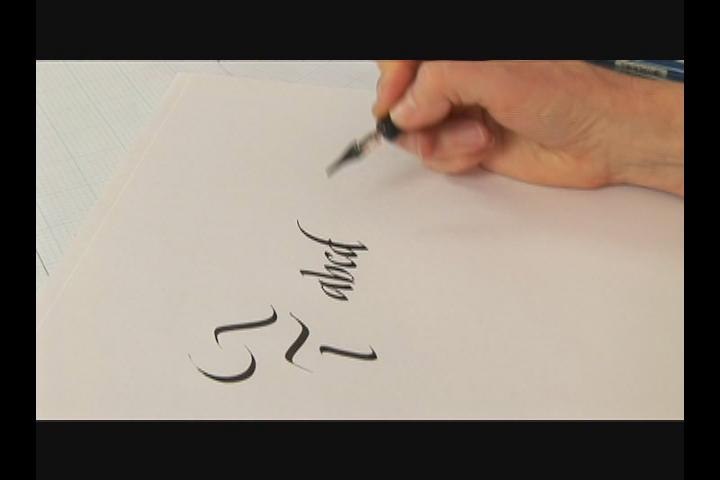 Part One is here
1. READ.
Reading is so non-negotiable that I wrote what is practically a manifesto about this– and I'm not talking casual, three-books-a-year reading, or even three books a month. John D MacDonald put the standard at three books a week (tip: it helps to get rid of your TV set). Stephen King says that reading "is the creative center of a writer's life."
Read books. Lots of books. Especially the type of books you think you want to write.
And honestly, so few aspiring writers actually do this — read enough — that to commit yourself to this kind of reading will give you a huge competitive advantage. Huge.
2. WRITE.
Okay. I'm stating the obvious here, but everybody who wants to write knows how easy it is not to do it. I am no exception. I procrastinate like hell. But writing is like sex (or at least good sex): the more you get, the more you tend to want. Find the time. Write around "the edges of your life" as one successful novelist put it. Work it into your schedule and make it part of your routine, so that sitting down and starting to write becomes as reflexive as any other habit. Establish rituals that will anchor you. I write at the same place every day and listen to music. As soon as I'm at my desk, confronting my laptop, and turning on iTunes, I can feel my writingmind leap to attention. It knows it's bidness time.
There are two elements to your writing practice:
a) Voice.
The more you write, the more you develop it, and a fresh, killer voice is what editors want and need. Your voice is your signature. It stamps everything you do. The great thing is, you don't have to struggle to 'learn' your voice – you shouldn't be consciously thinking about your 'voice' at all. Your voice is everything you read and think and dream about filtered through the unique prism of your personality and developed naturally over the course of (say it with me boys and girls) ten thousand hours. Any type of writing will help you find your 'voice', whether it's journaling, blogging, commenting in online forums, even emailing (one reason why I adore my writer friends: they give great email).
b) Storytelling.
Good writing and good storytelling are two different things. Writing is the medium through which the principles of storytelling make themselves manifest; writing is the how, and storytelling is the what. If you put in ten years of journalism or business writing, you might have developed an ease with language and a distinctive voice, but it doesn't mean you're experienced in the ways of plot, character, tone, pacing, etc. If you want to write fiction, you need to be practicing the art of writing fiction. There is no substitute.
3. SEEK OUT THE BEST CONSTRUCTIVE CRITICISM. REVISE ACCORDINGLY.
Most aspiring writers don't or can't do this. Which, like reading, is a chance to vault yourself into a subset of aspiring writers who have a much greater chance of success.
Show your work. Learn to take criticism. Learn to love criticism, because great criticism is probably the one and only 'shortcut' (I use the word loosely) to becoming a much better writer.
Do yourself a favor and be 'teachable'.
Criticism itself is a skill. Your ability to give constructive criticism, to identify why a piece isn't working and how to change that, grows with your knowledge of craft (and vice versa).
You also need to learn how to absorb the criticism you receive. You must recognize what is relevant to your work and what you can safely cast aside. Although a lot – if not most — of the criticism will indeed prove fairly useless, the ego throws up all sorts of defense mechanisms that can obscure your judgment and enable you to create these deluded explanations about why your piece is perfect and other people don't know what they're talking about. I once watched a writer receive what I thought was excellent advice from a prominent agent regarding his manuscript, that nonetheless would have required a massive rewrite he didn't want to do (he "didn't have the time"). He rejected the agent's advice, saying that he was following his own artistic vision and refused to compromise, yadda yadda. Did the agent represent him? No. Did the book sell? No. Did the book deserve to sell? In my opinion, no – but it had amazing potential, and if he had opened his mind to the agent's advice I think he would have had something remarkable.
The ability to write well includes the ability to revise – to treat your work as fluid, shifting, organic. Your original vision is never set in stone. Allow me to emphasize this: IT IS NEVER SET IN STONE.
Revision = re/vision = re/envisioning your manuscript. The best ideas are rarely if ever your first ideas. Give your story a chance to surface the real, true vision of what it needs to be.
4. RINSE AND REPEAT.
Self-explanatory.
And, because this is 2010, I would add a fifth step:
5. BLOG.
If you want to be a successful writer, do you need a blog? In a word, yes.
The future is here, and more future is coming at us fast. There will no doubt be exceptions that prove the rule, but success will go to those who can connect with their readers online (and continue to grow their readerbase). When I discover a new writer I like, I find that I now expect him or her to have some kind of online presence – and if they don't, I get annoyed. I feel unloved. And I'm not the only one.
Blogging is a skill and an art all its own, and a great fiction writer who becomes a great blogger, and knows how to move around online, will be mighty like a Jedi. Blogging is also so new that you don't have to log 10,000 hours to become among the best at it. But, like anything else, it has a learning curve, and requires practice.
I might be biased because I love to blog almost as much as I love to write fiction, but I also think blogging helps you write better fiction. That, however, is a post for another day.