to create and connect: defining 'author platform'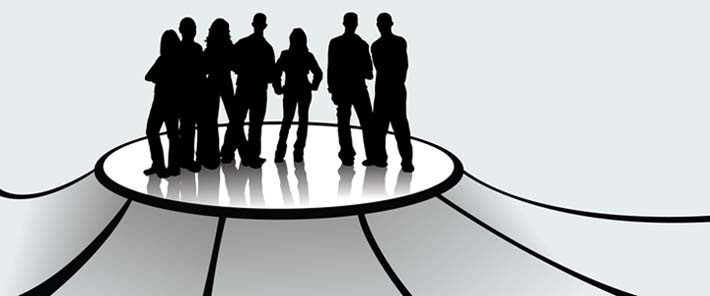 1
I've come to hate the term 'author platform'. It sounds concrete and specific – like something you buy at Home Depot ("Excuse me, miss? Where can I find the author platforms?" "Aisle 3, beside the snow shovels"). But the term itself seems to be a bit vague, meaning different things to different people.
Here are some definitions I've rounded up:
Author platform describes all the ways in which you can gain visibility among readers. It refers to your web presence, public speaking and classes taught, media contacts or previous publishing credits such as articles written for magazines, newspapers or websites as well as your networking skills. Your platform is the difference between a reader passing your book up or her giving it a chance by flipping the cover open to read the inside flap. Guide to Literary Agents
how you are currently reaching an audience of book-buying people, or how you plan to do so. It is your influence, your ability to sell to your market. It is your multi-faceted book marketing machine! The Creative Penn
a series of interconnected relationships that mutually serve the parties involved—so as a writer (me) it's about building relationships I care about. Writer's Inner Journey
Platform is not an act or a show you put on for the benefit of others. It's a natural extension of your own curiosity, exploration and discoveries that you share with the world. It's taking things writers traditionally love—stories, process and creativity—and making them public. Platform is aligning your niche topic and unique expertise with the appropriate audience to create a unique context and forge relationships and community. Christina Katz
platform isn't about superficial relationships or basic name recognition but rather a real connection built between an author and their audience. Basically platform is the number of eyeballs you can summon at any given time Nathan Bransford
2
You build your platform through content, connection, credibility.
You can't really separate one from the other: they feed each other: it's like the circle of life (cue swell of Disney music).
You provide great content. Your content gives you credibility. People connect with it, with you, with each other. That creates community.
What platform is not: collecting lots of 'friends' and 'followers' so you can spam them with messages about how they should buy your book or vote for your story and join your fan page. That doesn't work. Nobody cares. We automatically shut that stuff out.
A platform is not a numbers game, where you push out your message to as many people as possible with the expectation that a certain percentage will bite.
A platform is not an extended sales and marketing pitch.
You are not marketing your content. You are marketing yourself through your content.
You are your content.
Your content should speak for itself. If you have to push it as great – then sorry, honey, it ain't.
Your content needs to fascinate people. Or they'll click away from you and never come back.
You need to go to where your people are. Conversation doesn't just happen in one place anymore: it's not just on one blog or one Facebook page or one Twitter stream or one forum. Conversation splits off into fragments and ranges across the different forms of social media. You need to strike out and explore. You need to find the places where you can feel yourself resonate.
You build your platform bit by bit, day by day. Slow and steady wins the race.
Start now.