the dirty secret truth about talent — and how to grow it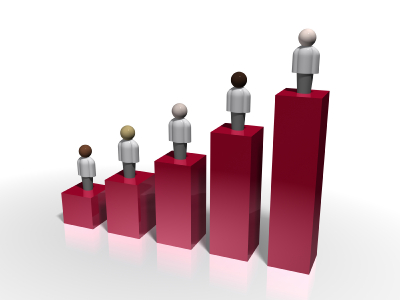 1
A writing teacher told me that although it's easy for her to recognize the students with "talent", she's learned that it's impossible to predict who will develop and succeed as a writer and who will not (the "talented ones", she said, "tend to disappear and you never hear from them again").
She told me how she's witnessed students have "major breakthroughs" and, after years of struggle, suddenly start "writing at a publishable level" – students she never would have thought "had it in them to do that".  Because of that, she says, she would never, ever tell someone that they lack talent, that their dreams are a waste of time.
She said,  You just can't predict these things.
Which might make someone question how we define 'talent' in the first place.
2
According to writers like Carol Dweck, Daniel Coyne, and George Leonard, you maybe can predict who is likely to achieve and who won't, but it has less to do with obvious 'talent' and everything to do with concepts like
mindset and deep (or deliberate) practice and something in the brain called myelin.
Carol Dweck talks about the "fixed mindset" and the "growth mindset":
The fixed mindset believes that your levels of intelligence and talent are carved in stone.  They are fixed, unchanging quantities.
From an article in Forbes:
We either have a talent for something or we don't. You have artistic ability or not; you have language skills or not; you are a great natural leader or not. There is nothing in between, nor is there the possibility for serious personal development and growth. Why put a lot of effort into learning something you'll never be able to master anyway? Time and energy are better spent further honing your existing skills.
The dangers in thinking and behaving this way are as varied as they are predictable. It means success is all about showing how smart or talented you are. It's all about validating yourself.
….On the other end of the spectrum is the growth mindset. If you have a full-on growth mindset, anything and everything is possible. If there is something you have an interest in yet don't know how to do, you do whatever it takes to learn it. By stretching your comfort zone, you are able to continually develop yourself and define your own levels of success. With this mindset, even failure and criticism become opportunities to learn and grow.
People with a fixed mindset stay away from challenges, for fear of being exposed as not very talented or not very smart.  It's all about taking the course that nets you the easy A.  You need to prove yourself over and over again.  You're either somebody or you're nobody; there's nothing in between, and there's no movement from one to the other.   Because people with a fixed mindset are so invested in protecting their ego, in being a 'somebody' or being 'special', it's difficult for them to take charge of their own learning process.  If they don't do well on a test, they blame the stupid teacher who never liked them anyway.  If their manuscript is rejected, they blame the stupid agent or the know-nothing editor or the soulless marketplace.
People with a growth mindset don't think like this.  If they don't do well on a test, it's not the end of the world; they simply change their approach to studying.  If their manuscript is rejected, it's not the end of the world; they simply send it out again, or revise it, or junk it and start something new, with the understanding that the more they write, collect feedback, and revise, the closer they move toward their goals.  It's not a question of not being good enough…just of not being good enough yet.
Most of us are not fully one mindset or the other; we tend to be fixed in some areas and growth-oriented in others.  Carol Dweck trots out a number of real-life examples of CEOS and athletes who are fixed-mindset (Lee Iacocca, John McEnroe) and growth-mindset (Jack Welch, Michael Jordan, Tiger Woods).
What quickly becomes apparent is the different approach the two mindsets take toward the idea of  practice.  If you have a fixed mindset, practice is irrelevant.  You shouldn't have to work hard at anything; you either have 'it' or you don't, and 'it' should come easily.  'It' marks you out as different, special, better than the rest.
People with growth-mindset are all about the practice.  Athletes like Michael Jordan and Tiger Woods are known not just for their performance but for their discipline, their love of practice, being the first one to arrive and the last one to leave.
And it turns out that practice is the key to becoming truly excellent at anything.  Malcolm Gladwell popularized the "ten thousand hours" rule – to become expert at something requires ten thousand hours, or about ten years, of practice – but turns out that's only part of the story.
What truly accelerates your learning is something called deliberate practice or deep practice: committed, challenging, goal-oriented practice that pushes you to the edges of your ability and forces you to stumble, make mistakes, learn from them, go slowly, slowly, slowly.
Deep practice isn't about breezing through a task…it's about struggling.
In THE TALENT CODE Coyne lays out the reasons why.
See, there's this thing called myelin.  As explained by Wisegeek:
Nerves are like an electrical wire. Current (the message) must be conducted along a path (the nerve) to successfully get from point A to point B (the brain to a fingertip). The electrical current must travel without being corrupted, scrambled, diverted from the proper path, or leaking energy….myelin is like the layer of plastic insulation surrounding an interior wire, which is the nerve….myelin speeds the conduction, so it's also analogous to a secondary coating on the wire that reduces the resistance facing an electrical current. The interior wire represents the series of axons and nerve cells that relay the electrical impulse.
When you struggle, you're forced to go slow, to pay deep attention to what you're doing.  This causes your brain to literally alter its circuitry; myelin
responds by wrapping layers of insulation around that neural circuit, each new layer adding a bit more skill and speed.  The thicker the myelin gets, the better it insulates, and the faster and more accurate our movements and thoughts become….
It's universal; everyone can grow it.  It's indiscriminate: its growth enables all manner of skills, mental and physical…" (from THE TALENT CODE, Daniel Coyne).
Myelin is the ultimate mental bandwidth.
Coyne points out that you can't feel myelin growing.  But every time you struggle with a new skill, every time you push yourself,  you're firing the right signals through the right neural channels.  Myelin adds itself to your neural circuitry…until one day the skill comes so "naturally" that it looks and seems effortless.  You are "talented". But that "breakthrough" you experienced didn't come out of nowhere.  It's not a gift from the gods.  It's akin to hammering a geode over and over, seeing no results, thinking you're not getting anywhere….until you hammer it one more time and the geode breaks open and reveals the treasure of crystals inside.
In his book MASTERY:The Keys to Success & Long-Term Fulfillment, George Leonard talks about the importance of "learning to love the plateau."  Learning, he points out, is not a steady climb from one skill to another.  It happens in spurts.  You breakthrough…then you plateau, and for a while you don't seem to be getting anywhere…until you breakthrough again, and then you plateau, and for a while you don't seem to be getting anywhere…until you breakthrough to a still higher level of ability and achievement.
Those breakthroughs seem like magic.  They can stun the people around you, who look at you and wonder, Where did that come from? I never would have predicted that she'd turn out so talented…
But talent isn't just about what you can do well in that particular moment; it also seems wrapped up with drive, curiosity, and the urge to mastersomething, to "bleed for it", to be so in love with the process that you're willing to struggle and fail, struggle and fail, until one day you struggle – and succeed.  (And then start struggling again.)
Common wisdom has it that we're passionate about the things we're naturally good it, but it's possible that it's the other way around: we become "naturally" good at the things we're truly passionate – and obsessive – about.
What ignites this kind of motivation is another question entirely.