the three key parts of your author platform framework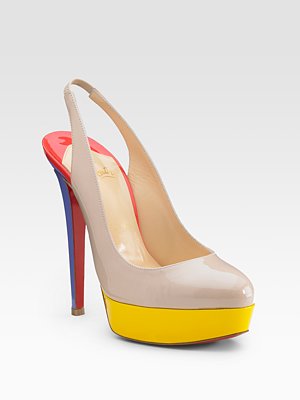 One of my goals is to learn about author platform through study, trial and error so that you don't have to.
If your tactics involve the actual tools you use (blogging, Twitter, Facebook, etc.), your strategy involves an overarching sense of how everything fits together: what Chris Brogan calls a simple presence framework or Michael Hyatt calls a social media strategy or many others refer to as a social media framework…and what you might come to think of as "that freaking platform thing."
I've been playing around with my own sense of visualizing the different components of a social media framework/strategy and how you move through it.
Because you do have to move. If one of the first things you need to do is identify who your potential readers are, the second thing is to identify where they like to hang out…so you can go there and win them over. Your goal is to discover your Tribe — those people most likely to develop into your True Fans who will make a writing career possible — and gather them to you. And discover is an active verb: it doesn't mean you can sit on your ass on your blog and expect magic to happen.
It also doesn't mean you can spam people with invites to be your Facebook fan or push yourself at them in any way. It's a slow and long-term process of seduction. The first issue is knowing who to seduce. Not everyone will respond to your charms, and that's fine; you're not interested in everyone. You want those with the magnificent taste to appreciate your work, your style, your voice, your content, all of which adds up to the experience of you online (otherwise known as your brand). Let it be a self-selected group. Show up, say interesting things, give people stuff that they actually want, be witty and attractive. Don't be pushy. Pull them to you through the dazzling power of your charisma, your ability to engage and entertain (otherwise known as "offering value").
Your strategy has three different layers. I am going to refer to them as your house, your downtown, and your suburbs.
YOUR HOUSE.
This is where you live on the Web and offer your books and services. It is your lair. It is where you wish to lure the hotties. Usually it's your blog…preferably your self-hosted blog which no one owns but you.
You build and furnish your house with excellent content that is frequently updated and keeps people coming back. You must aim for quality and quantity. Your home then becomes the "meaningful social object" that people gather round, in what hopefully becomes a growing little community.
A blog is different from a novel, and the blogger plays a different role than a novelist. A blog becomes something that is co-created by you and the readers who extend your blog post and burnish it with their own insights through their comments. Comments increase the value of the blog post, which increases the "value of meaning" for the community, which increases the value for you. It's like the circle of life. You enrich them, and they enrich you, which allows you to enrich them more, which enables them to enrich you more…and so on.
In other words, the more you give, the more you get (but you should not give just to get, because people see through that, and as soon as they think they're being manipulated or marketed or sold to, they're gone).
Give your face off.
So content creation leads to community which leads to collaboration which, hopefully, leads to collective action: your community supports your work, buys your books, and creates that awesome white magic known as "word-of-mouth".
Yes, it's easier said than done. And yes, it takes the kind of time that nobody has (I am writing this at 3 am while my kids sleep next door and downstairs). Which is why you have to genuinely want to do this. Passion finds a way.
YOUR DOWNTOWN
These are the places, the microsites or social networking sites, that are like the favorite cafes and bars where you go all the time. You become a regular and strike up conversations with the other regulars and soon everybody knows your name (okay, maybe not everybody…)
You go to these places to discover new potential tribe members and deepen connections with existing ones. Chris Brogan refers to these places as "outposts" and Jon Dale calls them "embassies". (My downtown, for example, is my Twitter and Facebook and Livejournal). If people like you enough, are intrigued by you, and curious to know more about you, they'll click on a link that you thoughtfully and conveniently provide in your profile that takes them to your house. If they really like you, they'll keep going back to your house, and maybe bring a friend or two. They might even crash on your couch.
YOUR SUBURBS
These are the places on the outer edges of your involvement: you might not be a fully participating member, but you show up now and then and look around and listen to what's going on.
You set up profiles.
These profiles do two things: they allow other people to stumble across you, and they allow you to join in on conversations you might discover while you're there, or follow from another site. Some of these suburban areas might eventually get incorporated into your downtown (for example, I aspire to be more active on Goodreads and Youtube).
Evolving and developing a social media strategy allows you to be there before the sale: when your book comes out, you'll have established enough of a (hopefully) influential and trusted presence that people will be willing to buy it. In its crudest definition, an "author platform" is the number of people willing to buy your book at any given time. It doesn't happen overnight, or in a month, or in three months (Seth Godin puts the process at three years). It involves enthusiasm, exploration, and a hell of a lot of listening, which is so important it deserves its own blog post.