the online art of developing your author brand molecule global microbrand thing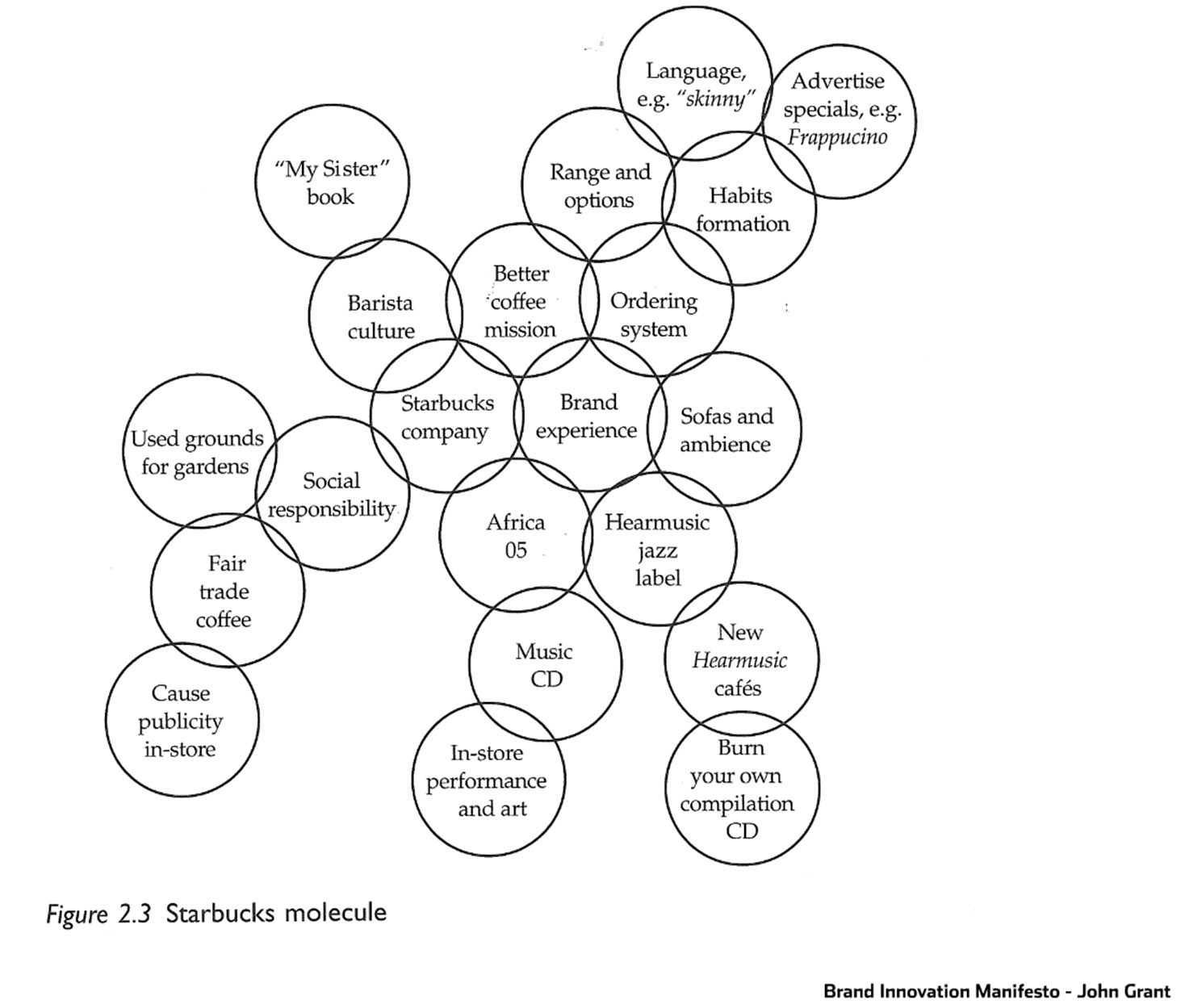 1
People don't respond to marketing. They respond to vision.
2
In this engaging and well-written post, blogger Siddhartha states that "authors shouldn't have to be social media experts".
Writing and marketing are different, require different skillsets, and most artists just want to do their art anyway. So let the writers do the writing and the marketers do the marketing of it. The ideal would be a partnership between a writer and a social media expert.
And it makes a lot of sense.
And writers can hire cutting edge PR agencies like this one to help them do the stuff they likely don't want to do in the first place.
But leaving aside the whole notion of 'social media expert', which is kind of problematic to begin with, I think what writers need to remember is that there's a difference between marketing your book and marketing yourself as a (for lack of a better term) 'brand', or 'author brand' or 'global microbrand' (I love that latter term, the pleasing contradiction between 'micro' and 'global').
When a key element to survival on the Web is authenticity, and when a key element to a successful brand is its level of engagement, can anybody else ultimately be responsible for defining (to the extent that it can be defined) and marketing (to the extent that it can be marketed) the brand of…you?
3
The Web is about unmarketing. People don't want to be spammed, marketed or sold to (they'll promptly click away from you). They want to be intrigued, attracted and engaged. The idea of unmarketing – at least as I understand it – is that the marketing is built in to the brand itself. In other words, the brand is so engaging and remarkable that people talk about it, share it, feed it forward, etcetera.
People don't listen to marketers – they listen to each other.
I don't want some brand promising me that their coffee will transform me into a sexy beast with bouncy glorious hair and charisma to spare.
I want the brand to to offer consistent value in my near-daily life. I want the brand to have a purpose…and possibly to connect me to a sense of larger purpose.
So how to apply this to the idea of an author brand?
3
A brand used to be a fixed, controlled, one-dimensional message that was beamed out from radios, televisions and billboards to the masses, who passively received it. A brand meant one thing, and one thing only, because to step outside the message would only confuse the audience and dilute the impact of the brand.
An 'author brand' conveyed– and still does – the type of book you could expect to get, the type of reading experience you would have, from a certain author. If a writer dared to step outside that 'message' – that genre – he or she was told to use a pseudonym so as not to confuse the reader. Dean Koontz used a multiciplicity of pseudonyms before he became just Dean Koontz. Literary writers like Joyce Carol Oates and John Banville write more 'commercial' fiction under nom be plumes like Rosamund Smith and Benjamin Black.
Now, however, a successful brand is interactive, organic, and multi-dimensional. THE BRAND INNOVATION MANIFESTO teaches the idea of the brand molecule, where a brand grows through its interaction with the people formerly known as its audience. The brand goes out into the audience, who adapt it or ignore it in whatever way they see fit, and then talk back (via the Internet) so that the brand senses what works and what doesn't. And the brand evolves accordingly. It still has a central, coherent identity, but it explores new cultural ideas that can grow naturally out of that identity.
For better or worse, an 'author brand' – that shared mental imprint people think of when thinking of a certain author – is no longer defined by the books she releases every now and then and the interviews she gives (when she chooses to give them, or when people care enough to pay attention), but also by the writer's online presence. And that presence is constant, and constantly accessible, because whatever you do on the Web tends to stay on the Web.
I still remember when the president of a dot.com company told me, years ago, how he had advised a (now very successful) nonfiction author that "his books support his blog, and not vice-versa." At the time I found it a radical and slightly dubious concept, but now I think I see what he means.
Your books come out intermittently.
Your blog (or tweetstream or Youtube channel or whatever you decide to use) is always there, always discoverable, always conveying a sense of who you are and what you care about. It doesn't mean that the books themselves are any less important – in today's cluttered chaotic marketplace, it's more important than ever to be as kick-ass as possible.
It does mean that the personality of the author is front and center in a way that perhaps suggests that the whole idea of a 'writing career' has to be re-envisioned. Neil Gaiman's fans can experience him everyday – through his blog and Tweets – in a way that Stephen King's fans, when I was growing up, could not (except by reading his books). And Neil doesn't engage his fans by bleeting "buy my books"; he provides them with stuff they find interesting.
It doesn't mean that a fan can expect to have a personal connection with Neil himself (although that sometimes happens), anymore than I can expect to have a personal interaction with the CEO of Starbucks (even though I go there everyday). But fans can expect to have a personal experience of the 'brand' of Neil, and if they want they can connect with other fans and talk about Neil's work and become a part of the community that's grown up around it (and him). And this experience could prove so positive that a casual reader soon turns into a fan (and future purchaser of Neil's book) and perhaps even a 'brand' loyalist and evangelist who turns other people onto Neil and continues to expand his already staggering audience.
3
I like this definition of brand as a "driving force" with: "a sense of purpose so compelling that it will move customers and employees to action."
So for writers, maybe it's "a compelling sense of artistic mission that compels readers and the writer herself, to action."
That sense of mission extends to what you do on the Web (and how often you do it), and forms the core of who you are (or become) in the minds of others.
Rather than thinking of socialmedia or blogging as the marketing element that is separate from yourself and your work, perhaps it is more helpful (and inspiring) to think of it as the opportunity to explore and grow your brand – your brand molecule – in a way that wasn't possible before.
Which ties into your own evolution as a person and an artist.
Because it's all connected.
Online, you have the chance to 'own' your audience and develop a level of artistic freedom that isn't restricted to one genre or one central defining 'message' about what readers should expect from you.
Online, you have the chance to build out your vision in a myriad of ways that aren't interrupted by the long stretches of silence between novels. Readers can see how everything weaves together (whether or not they choose to read all your books) into the bigger picture of…you, your brand, your body of work.
4
In my last post I wrote about the writer as "creative entrepreneur". I also think writers are what the book KARMA QUEENS, GEEK GODS AND INNERPRENEURS refer to as "innerpreneurs":
Innerpreneurs let their moral compass and passion for exploration guide their lives. Innerpreneurs have an inborn need to be creative, challenge assumptions, seek new pathways, and define new horizons….Work and life are inextricably tied together for [them]…Innerpreneurs have recognized that which makes their heart sing and have followed its siren song [and are] translating that passion into a career.
It's that kind of authenticity and passion that makes for a compelling online presence. So while writers can (and probably should) seek out advice and coaching when it comes to marketing (and unmarketing), I suspect the real key is to figure out how social media can help you explore, refine and expand your creative vision through regular interaction with the people formerly known as your audience. This transforms social media from a marketing chore (and likely an unsuccessful one) into another opportunity for personal and artistic growth which can't help but feed back into your 'real' writing.
It's through your vision that you differentiate yourself, that you specialize, that you "rise to the top of the Google list by sounding one, clear, strong note" as Christina Katz put it.
But you have to know what your vision is, what your passion is: you have to "let love burn away the inessentials" (to quote from from THE CULTURAL CREATIVES).
Which means that the question isn't necessarily, "How do I get on Twitter?" or "Should I have a blog?"
But rather: "Who am I and what do I want to accomplish as an artist? What do I stand for? What is my mission? What are my passions? What is the experience that I can provide for people? What can I contribute?"
(And then you can figure out how to get on Twitter. In fact, you can read this article here!)
It's not easy to figure out those questions. It's hard, challenging work.
But it's work that we're uniquely cut out for.