the writer as seducer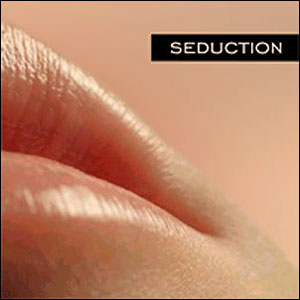 Writers, like seducers, aspire to get outside of themselves and into the perspective of another person, to gather information they can use in their campaign.
They develop a 'cool eye': the ability to step outside of their own ego and exist within the moment, to see things as objectively as they can.
Storytelling, like seduction, is about the power of fascination.
It's about getting inside someone's head and under their skin. It's about knowing when to step close and when to step away, and when to make them think they're chasing you. It's about mixing pleasure with pain. It's about injecting the relationship with the right amount of doubt and uncertainty to create in the other person an obsession. It's about engaging the senses en route to the mind. It's about wrapping your presence in poetry and fantasy.
It's about slipping yourself into someone else's world…and guiding them slowly into your own.
It's about stirring up the transgressive and the taboo.
And knowing how – and when – to make the bold move.
Whether you're seducing someone, or telling a story, or creating a presence on the Web, you are using the pull of attraction. You don't push yourself at your intended victim(s). You pull them to you through the power of your presence, your words, the husky melody of your voice.
To do this, you have to be an excellent student of human nature.
You have to be empathetic enough to understand the other person's point of view…and calculating enough to gauge your process and revise your course when necessary.
A writer, like a seducer, has to be a kind of spy. You watch people. You gather information and store it for future use. You examine their motivations.  Harriet Rubin talks about "the 5 whys": whenever someone asks you for something, or does something, ask yourself Why. Then ask yourself Why again. Then ask yourself that three more times. With each answer, you pull back another layer of motivation to get to the truth at the core.
The truth gives you power.