the 'how to write a creative manifesto' manifesto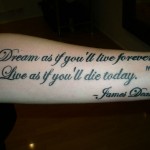 1. Writing a manifesto is ideal for our creative work and promotional use of social media because it's about defining the path and the way.
When we are on the path, when we commit to the path, we win.
The fun is to win everyday.
Creative work is a practice.
We must design our path so that we love the practice. Many roads may lead to the same place, but that doesn't mean they're all equally effective or enjoyable for me or for you.
(And if it's not enjoyable, it won't be effective for very long, because you'll be sitting in a corner somewhere poking your eyes out.)
2. Our manifesto is our way of announcing not only where we are going (your open-space, ultimate horizon dream) but how we are going to get there (the small, measurable actions you take on a near-daily basis) and also why we want to get there: the beliefs and principles that connect intellect to emotion.
Intellect and emotion: the one-two punch that powers motivation and keeps us going.
We take ideas and inspiration from wherever and whomever we find it, but in the end must build out our own unique road that plays to our individual strengths and neutralizes our weaknesses.
3. Social media is an ongoing conversation. Conversation is how we riff off of each other. It sends out sparks of electricity and magic. It is the grand arena in which ideas meet and mingle, cross-fertilize and combine; where people deposit bits and fragments of knowledge that build and open out into new dimensions of insight.
Social media embraces those who bring something to the conversation. Nobody wants to keep talking to some dude who is constantly promoting only himself. It is much more interesting when we promote others. It is much more interesting when we promote a cause.
Promote only yourself, and you are hitting the same note over and over again. When we promote other worthy people, when we link ourselves and our work to a larger social framework, our conversation becomes much more inclusive, relevant, wide-ranging and multidimensional – while still unified by the message, the vision, at core.
4. The challenge in building an 'online platform' for our creative work is finding a way to promote that doesn't just flash things at people but engages them
intrigues and draws them in
and makes them part of an ongoing conversation that is relevant to our work, but also rich and deep and flexible enough to keep a lot of people engaged over a sustained period of time. Our creative work offers value, but so does our conversation. Which is why our conversation has to be passionate, sincere, and, yes, authentic enough so that people know we're for real — and this they can trust us with their attention, their time, their love and their cash.
We build out our art through the art of conversation. Our creative work and our social media become two halves of the same larger whole. Suddenly we're no longer marketing…
we are unmarketing, which is way way cooler.
(Find the cause in your creative work, the message you want to give the world, whether it's to end genocide or celebrate family and relationships or be a career renegade or sacredly self-actualize or whatever.
Your manifesto is your vision, but it's also your point of view.)
5. There is no place for spam in our practice. If it doesn't offer value, it is spam.
6. If it is spam, then it must get the hose.
7. In our creative work, and our use of social media to promote said creative work, we must be passionate. We don't always start from passion: we start out with glimmerings, hints and hunches. Through trial and error and study and hard work, we build upon those glimmerings. We become better and better at whatever it is we do, and through our own growing mastery find our way to passion. So those glimmerings are our guide.
(Pay attention to yours. Organize yourself and your work around them.)
8. We must be sincere, in that we do what we do because we want to do it and not because it's what we think we should do (and then do in a half-assed way…or decide to poke our eyes out instead. Or watch The Bachelor.). We must seek the sweet spot where our beliefs and talents and the needs of our audience overlap. We must give the people what they want and need whether or not they know they want and need it. Chances are that if you need it, someone else will need it too. We may each and every one of us be a unique and individual snowflake – but, in the end, we're all freaking snowflakes, and tumble down from the same freaking sky.
9. We must think big. We must be gloriously delusional. People want to be inspired, and they are not inspired by small and modest aims whose sole function is to stave off disappointment.
(Create a vision for yourself and your work, and turn that vision into a cause that other people can participate in and find meaning and value in.)
Social media gives us the tools to reach and teach, enable and empower.
Make the most of it to make the world a better place. This earns us trust and influence, the most powerful forms of self-promotion – which can be neither purchased nor faked.
10. We must have (or work to develop) the substance to back up our style, the steak to flesh out our sizzle. If people are going to pay for content, it must be Damn Good. The content we give away for free is how they learn to trust that what they buy will be Damn Good.
11. If it is half-assed content, then it must get the hose.
12. Know yourself. Investigate yourself. Search through your soul and your work and your interests and your role models and your personal heroes to find the themes and obsessions that inspire and compel your creative work. Look to what inspires you. Follow your strengths: those moments and activities that make you feel strong, energized and most like yourself. Brainstorm. Journal. Think up 100 questions to ask yourself about yourself and answer every single one of them. Carry a memo pad around with you and jot down every article or news story that catches your interest. Examine your bookshelves. Ask your parents what you were like as a child, the subjects you couldn't stop talking about at the dinner table.
Investigate the magic and the mystery of You.
Then gather this information and sift through it for clues, for glimmerings. What is that you are here to do, and make, and give the world? What do you want to accomplish as a creative? Give your work a voice: what does it want to accomplish in the world?
13. Give your work some goals, some big hairy goals, some open space goals that have no real 'trophy' or end point — there's a difference between "lose twenty pounds" and "be fit and energized for life". Break those open space goals into process goals, the small incremental measurable things that when done everyday will move you and your work toward the stunning horizon of your ultimate dream. The point isn't the destination. The point is the journey, the process, the practice, what you do on a day-to-day basis that fulfils you, that demands the best and fullest use of your soul, your talents, your self. Remember – when you're on the path, when you practice the practice, you already win.
14. No creative person, no creative work, exists in a vacuum. Link those goals to your community, society, the world at large. Why does the world (or at least some part of it) need you to do this work? Why should we care? Find the reasons. The difference between art and simple self-expression is that art takes the raw materials of your life, your mind and personality, and weaves meaning from them in a way that has relevance for others as well as yourself. It doesn't have to have meaning for everybody. But it has to mean something to somebody other than your mother.
15. Originality happens when we take familiar elements and combine them in new ways. Take these elements – your goals, your ambition, your self-knowledge – and combine them into an overarching vision about who you are and what you're here to do. This doesn't have to happen overnight. Mull it all over for a while. Put it out of your mind for a while. Give things time to gel. Let your vision come to you in flashes of insight. This is your cause, your mission, your point of view, the rallying cry for your tribe. Remember that you will continue to develop and refine it over time. It will evolve as you evolve.
16. Who do you want to reach with your message, your work? Who do you want to include and participate in your vision? Where do you think they are online – where do they live, what spaces and niches and communities? Where do they visit and hang out? What are the best ways to reach them? How can you best use social media to do that? What are the social media tools that will best serve them, and thus you? Play around with these questions. Play around with your answers. Whenever you feel a glimmering – an inner surge of excitement, a mental yawp, a Yes – see if you can weave that into your manifesto.
17. Your manifesto, remember, is a declaration of your principles, beliefs and your intentions.
Write in strong dramatic declarative language.
Write in present tense.
Write out a blend of vision, dream, philosophy, and the best practices and habitual next actions that move you in the direction of your dream. You can mix these ingredients in whatever proportions you want. After all, it's your manifesto. The important thing is the heat the manifesto generates in your heart, gut and soul. If you don't feel that primal, visceral, emotional connection – then stop. Play with the ingredients again. Toss stuff out and bring in something new. Mess around. Have fun. This should be fun.
18. Maybe you're not a writer. Maybe you want to use images instead. Or music. Or video. Or cartoons. Or all of the above. Go ahead. Go wild. Do what you need to do. You are master and authority. This is the universe according to You.
Declare.
Be.
There are no rules except the rules you set. Or break.
20. A manifesto is a public declaration – so, if you're ready, when you're ready, make it public! Post on your blog or your website or your Facebook page. Post it here, in the comments.
Not everybody has to agree with you. Not everybody has to 'get' whatever it is that you're doing.
Besides, you don't want everybody. You want people who will love and adore your work – and you. You are communicating your manifesto to them. Everybody else can go stuff themselves. (Or watch The Bachelor.)
Remember — when we are on the path
when we commit to the path
we win.
The fun is to win everyday.